Resume Support for Your Teacher Transition
If you're a teacher looking to transition your career, you have a lot to offer. But how do you navigate a job search and take your career to the next level?
The expert team at Upword Resume (formerly RedRocketResume) understands the unique skills–and challenges–of teachers looking for a new career path.
Get a new resume tailored to your goals, or personalized, individual career coaching from a former classroom teacher with extensive expertise in career development, coaching, and job search.
Resume strategies to show your value for new employers
Certified Career Services Provider who specializes in career transitions
Experience helping professionals at every level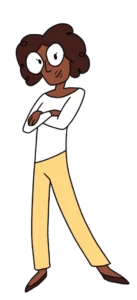 Career & Resume Packages for Teachers
Whether it's building your resume for your new career path or coaching as you launch your job search, we have the support you need to transition your career.
Resume Rewrite
$269
Work one-on-one with a trained resume expert to generate the content and resume strategy to create a new resume aligned with your career goals.
✓ Specialized writer who understands the needs of transitioning teachers
✓ 30-minute phone consultation
✓ Revisions with your writer until you're 100% happy with your resume
Coaching Bundle
$700
Bundle of six 1-hour coaching sessions. Comprehensive one-on-one support as your transition from teaching to a new career.
✓ Career Exploration
✓ Job Search Strategies
✓ Networking
✓ Personal Branding
✓ LinkedIn
✓ Interview Preparation
✓ Customized topics according
Individual Coaching Session
$160
1-hour coaching session targeted to your area of greatest need.
✓ Interview Preparation
✓ Career Exploration
✓ Salary Negotiation
Custom Cover letter
$95
When you're making a career change, you need to show how your prior skills carry over to your target role. We'll write a custom cover letter that shows how you're qualified for new positions.
LinkedIn Profile Optimization
$110
LinkedIn is an essential part of your career portfolio. We'll craft keyword-optimized content for your LinkedIn Headline, Summary section, and Skills section, and implement it into your live profile.
Get the help you need to advance your career
Finding the right job isn't easy. As a Certified Career Services Provider, I enjoy assisting clients through each step of the process, from career exploration and assessments, to the development of job search skills like networking, resume, and interviewing, and finally to managing multiple offers and negotiating salary.
I've helped hundreds of customers explore career options, become career ready, engage in experiential learning, and successfully launch their careers. I've helped clients land jobs at top firms like Bain & Co, Microsoft, Google, Disney, Honeywell, Goldman Sachs, Wells Fargo Securities, and many others.
"I wanted to thank you for writing my resume for me. Tomorrow, I start my first day as a Development Associate for a local nonprofit organization that I knew of in my former school district. I finally feel like I am in the place and position where I need to be post-teaching. Thank you for creating a resume that translated my teaching skills for those outside of the classroom!"
– Maria Feist
Ready to re-launch your career?
The sky's the limit with Upword Resume's resume writing services.